Well, this was unexpected! Marsha went to see Johnny Gill perform, and sure enough, she ended up singing for him! Johnny passed Marsha the microphone and was blown away by her dynamic vocals. You can see for yourself-- the picture quality isn't the best, but you get the idea.
Marsha also got to meet Johnny Gill in person.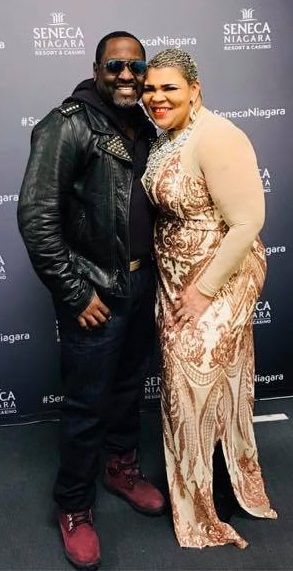 She's always meeting famous singers, you know? A month before Gill, she met up with Chaka Khan!