The Coronavirus Pandemic pretty much shut down public performances for a year or so. During that time, Marsha lost several friends and family members to the virus, including her sister Vanessa, who was always so supportive of her sister's musical performances. During 2020-2021, Marsha has been seen on TV interviews and on 3 billboards in Buffalo and Niagara Falls advocating for vaccines. 

Has she missed performing in front of live audiences? You bet! So she made her triumphant return to the stage on Oct. 14, 2021 at Batavia Downs Gaming & Hotel in Batavia, NY, strategically halfway between Buffalo and Rochester.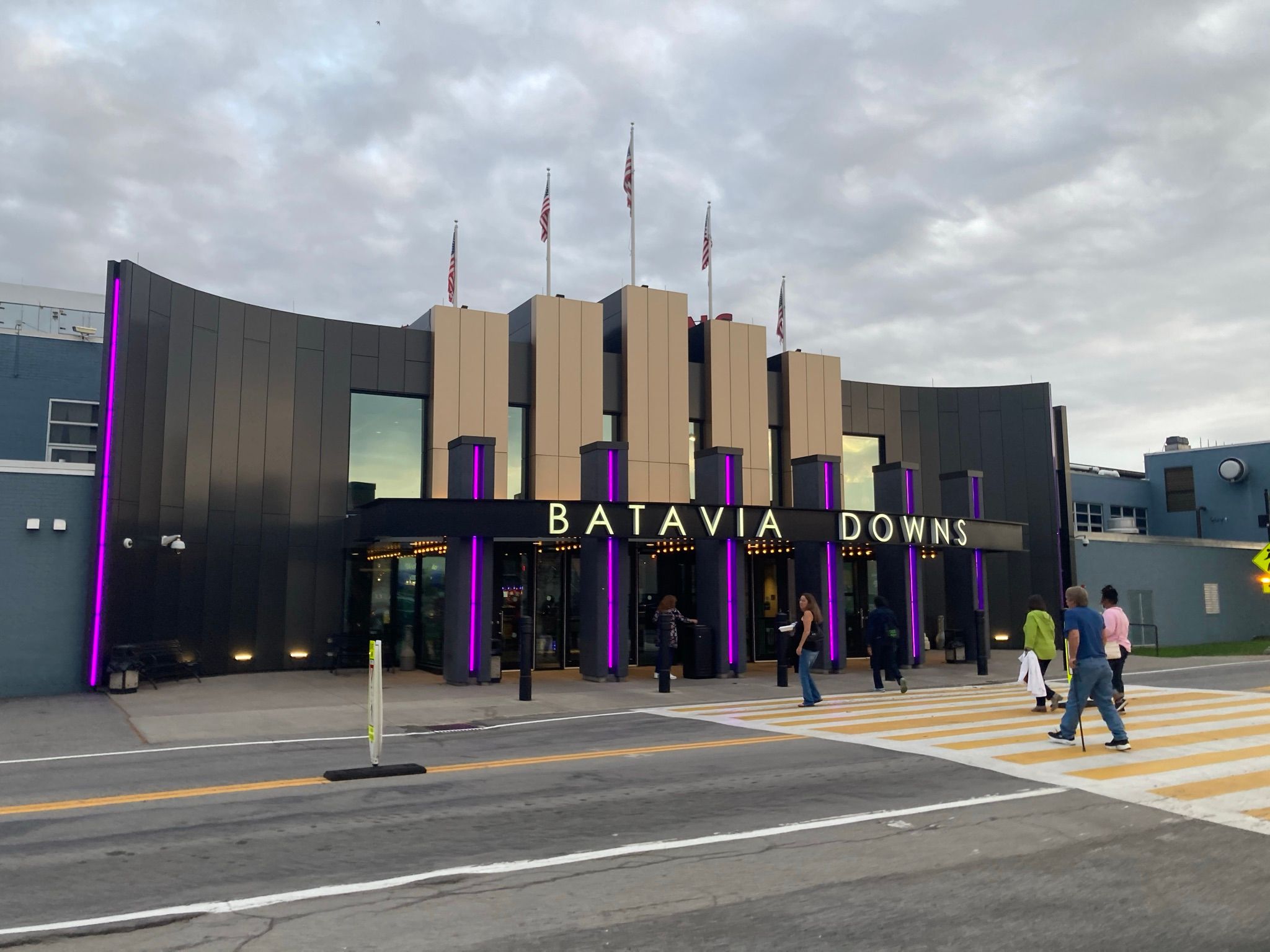 Drawing a crowd on a Thursday night, event organizers were very happy with how everything turned out-- Marsha's fans ate at the complex's bar-restaurant before the show, were entertained for 90+ minutes with Marsha's energetic, casino-style show, then gambled on the slot machines (if they chose to), and many even stayed overnight in the adjoining hotel for a night away from "the real world." By the way, fans came from as far away as Connecticut to see Marsha perform!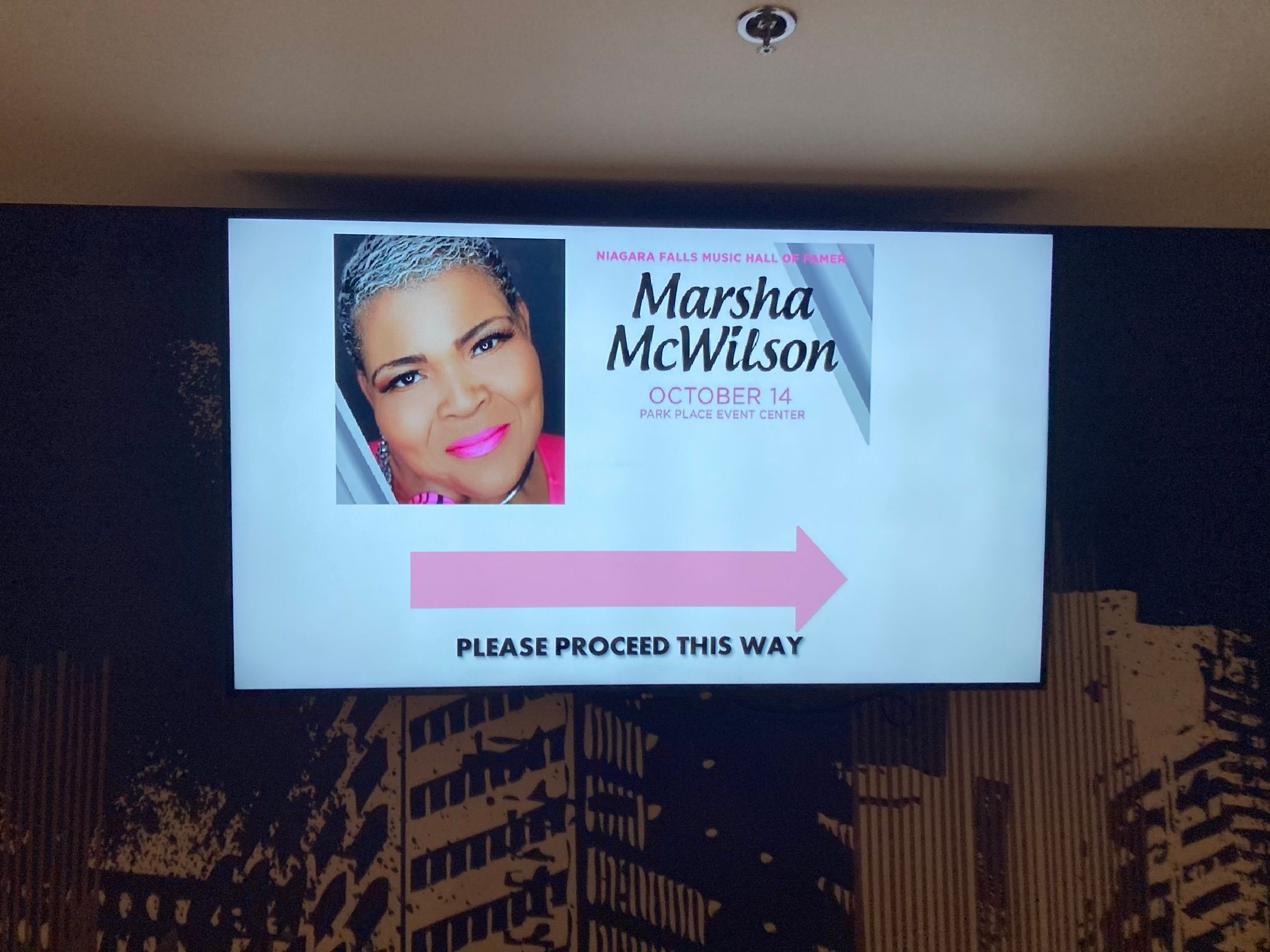 Mark Weber emceed the show, introducing the band to start the night off-- Brandon Sherman-Josey on keys and vocals, Tone Cummings on bass, Delvin Payton on drums and vocals, and Reggie Dumas, musical director and lead guitar... with background singers Lekeisha Whitman, Love Harmony, and Kelly Dumas pictured here: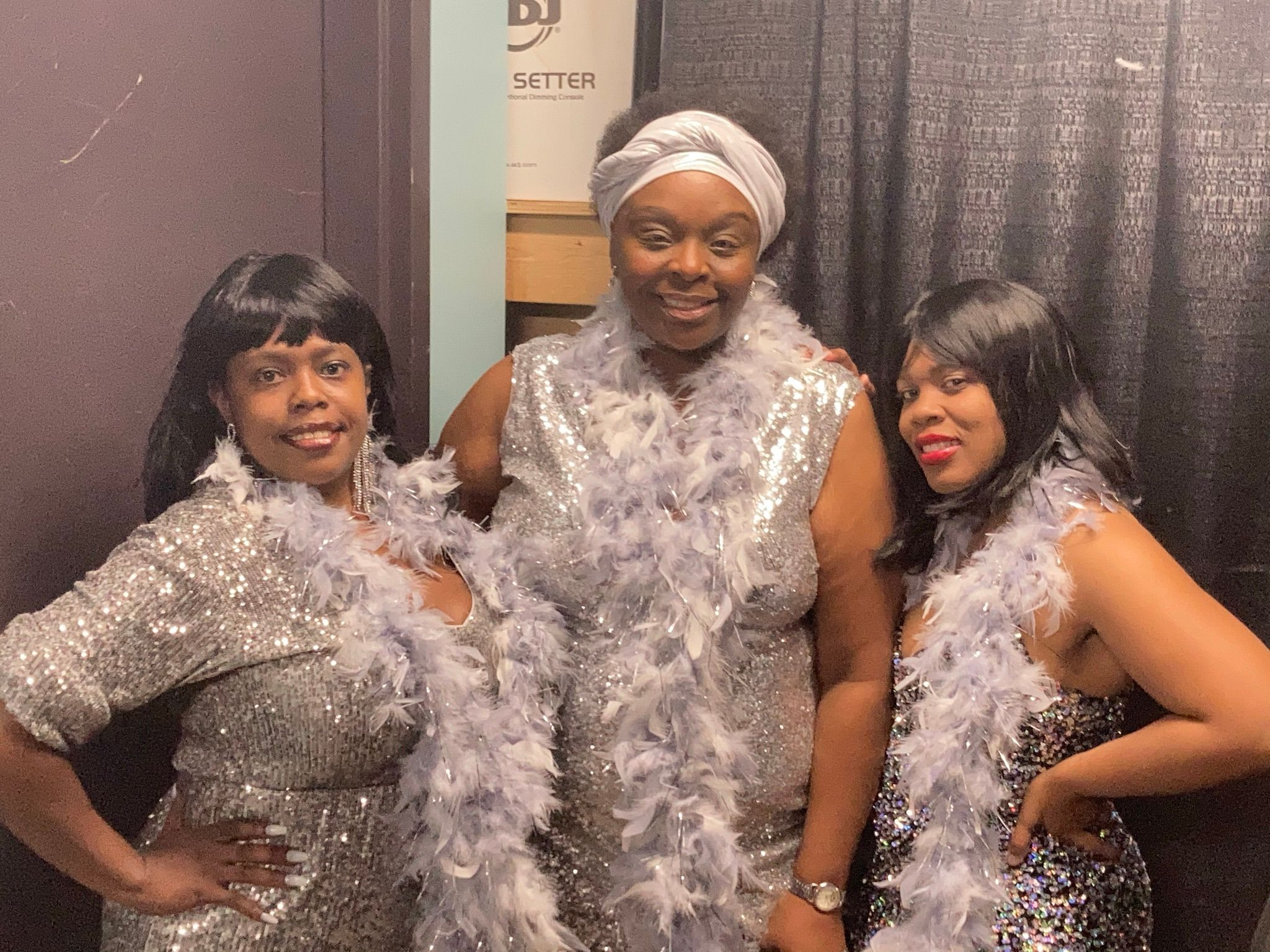 The three background singers took the spotlight, opening the show with a medley of Motown hits including "Heatwave," "Come See About Me," "You Keep Me Hangin' On," "Stop In The Name Of Love," and "Dancin' In The Street." Then the band played Stevie Wonder's classic, "Superstition," as Marsha made her way to the stage singing "I'll Take You There," followed by "Papa Was A Rolling Stone" and "Let's Stay Together."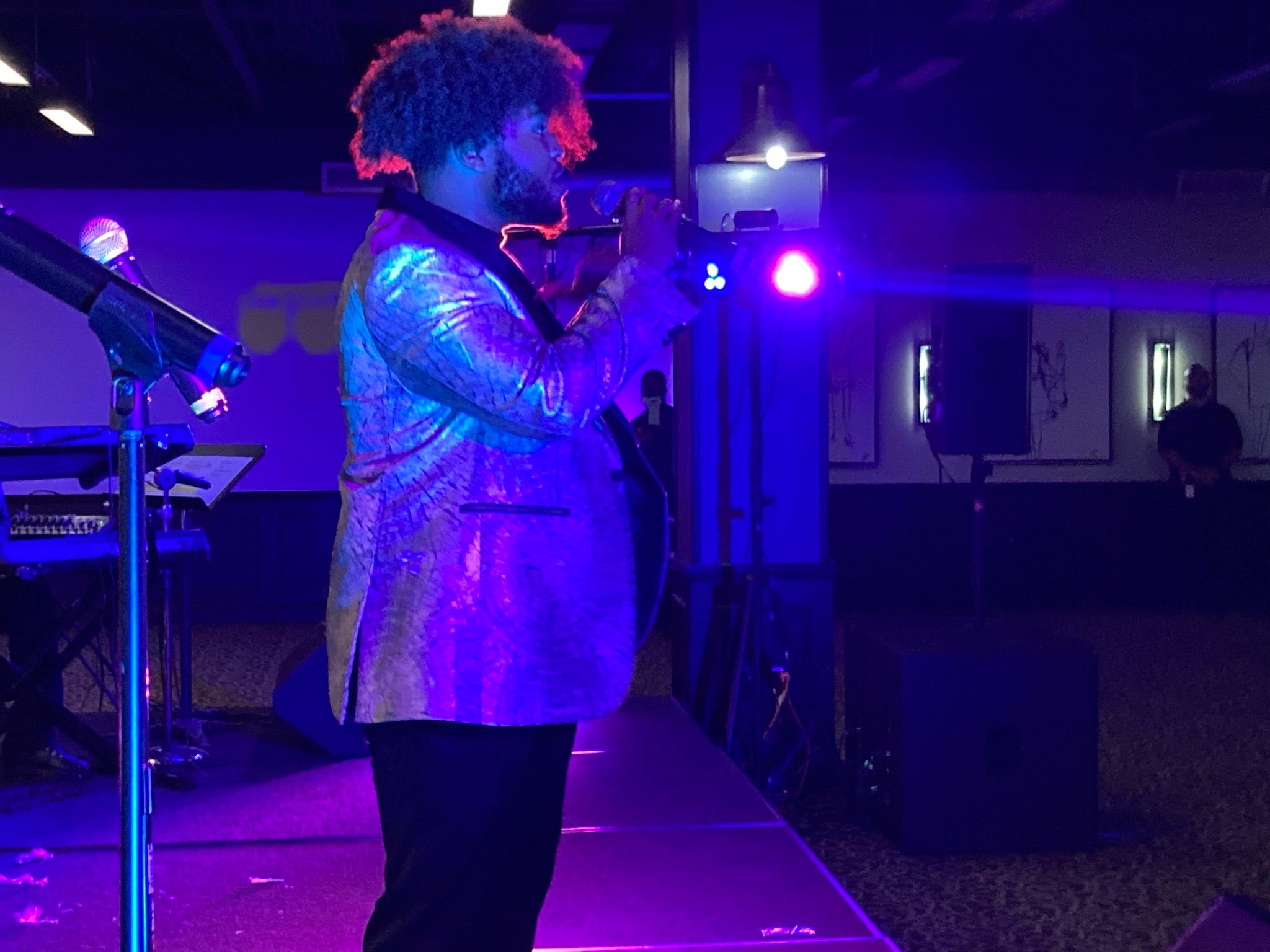 Marsha's son, Cameron, impressed the crowd with his on-point Michael Jackson-like vocals on "I'll Be There" and "I Want You Back." He joined his mom on her self-penned "Rona Mae Blues" song, an ode to all those we lost to Coronavirus (and to all those missing those we've lost). 

Marsha sang her most popular original, "Balance," which really touched the hearts of many in the audience who agreed they too need a "balance" in their lives.

For "Midnight Train To Georgia," Marsha did a costume change to look like Gladys Knight, and then joked around with three Pips from the audience who did their best to keep up with her on backing vocals. The crowd enjoyed that! 

While Marsha retreated backstage to change into her Aretha Franklin look, the tight band got the crowd dancing with Rick James' "Super Freak." 

Marsha owned the stage as she portrayed Aretha, the Queen of Soul, singing "Freeway of Love," "You Make Me Feel Like A Natural Woman," "Rock Steady," and, of course, "Respect."

Marsha was changing into her Etta James look backstage when Love Harmony and her fellow singers got the crowd dancing the "electric slide" with A Taste of Honey's 1970s jam, "Boogie Oogie Oogie." 
Marsha, known for her similarity to the late-great Etta James, returned to the spotlight to sing Etta's "I'd Rather Go Blind" and "At Last." Tons of couples danced in the aisles to the beautifully romantic rendition of "At Last," which was and is always a crowd favorite! 
The band played Stevie Wonder's "Higher Ground" to allow Marsha one more transformation. For the finale, she took on the persona of the legendary Tina Turner, and together with her backing singers, they did "Proud Mary" justice.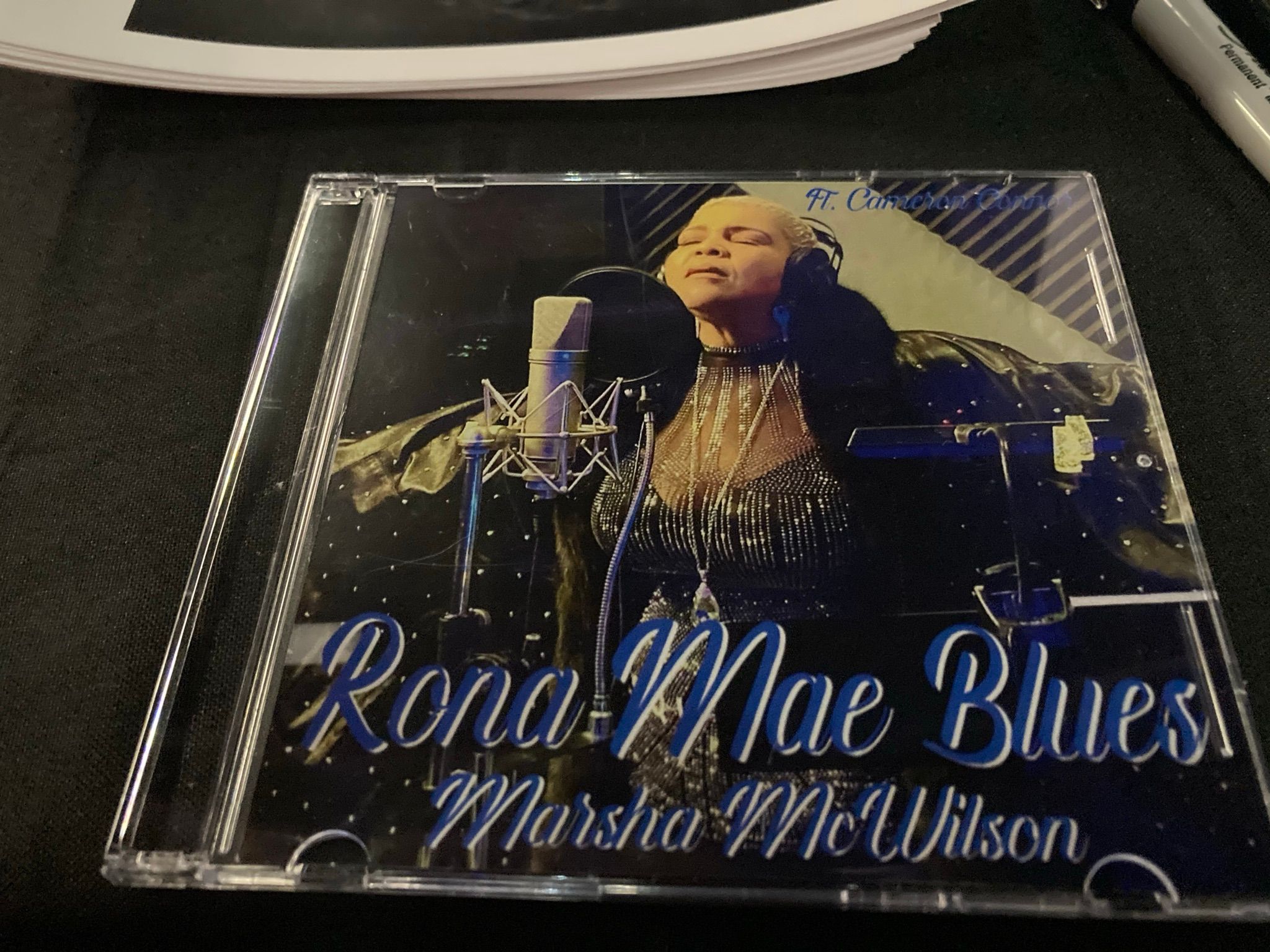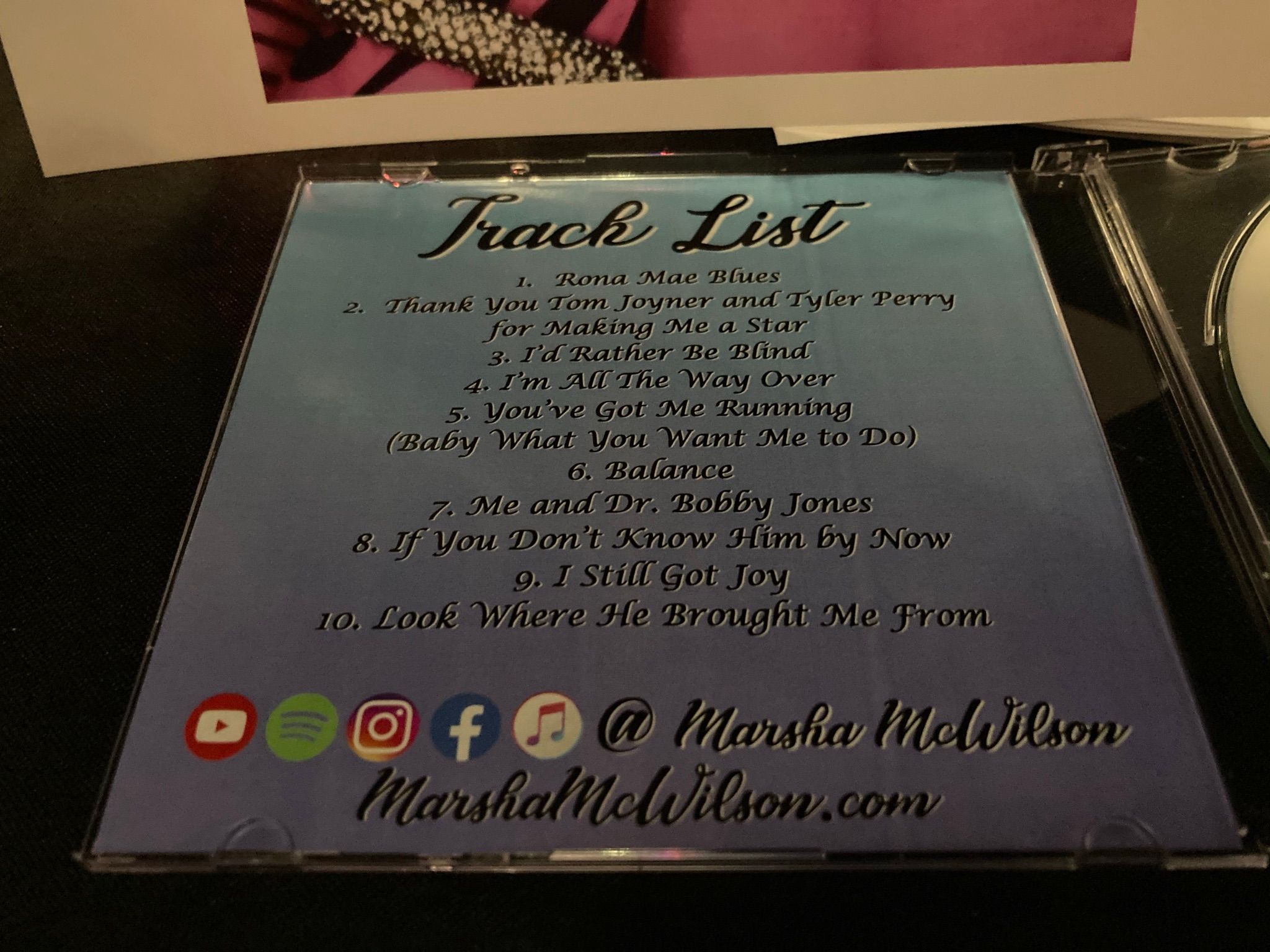 After the show was over, many people lingered in the venue to chat with one another as well as to meet Marsha and take pictures with her. They scooped up her latest CD, "Rona Mae Blues," for $15. 

Want to stay up-to-date on Marsha McWilson? "Like" her official Facebook page, here: 
https://www.facebook.com/thedynamicmarshamcwilson